Yield Farm Guide on Fantom Opera Network (FTM)
Fantom Opera Network is Layer-1 blockchain that functions as a decentralized, open source, and permission-less blockchain. This gives users on it's network the benefit of speed, security and scalability with it's development flexibility with it's Ethereum Virtual Machine compatibility.
What this gives users at the end of the day, is speed, low costs, good security, and incentivizes a good community and developers to operate on it's platform.
Configure MetaMask for Fantom Opera Network
Use your MetaMask and configure it's settings to operate on the Fantom network. Don't have a MetaMask yet? Use our guide: https://cryptocrooks.gumroad.com/l/UKymJ
Here are the settings for Fantom Opera Network FTM:
Network Name: Fantom Opera
New RPC URL: https://rpc.ftm.tools
Chain ID: 250
Currency Symbol (Optional): FTM
Block Explorer URL (Optional): https://ftmscan.com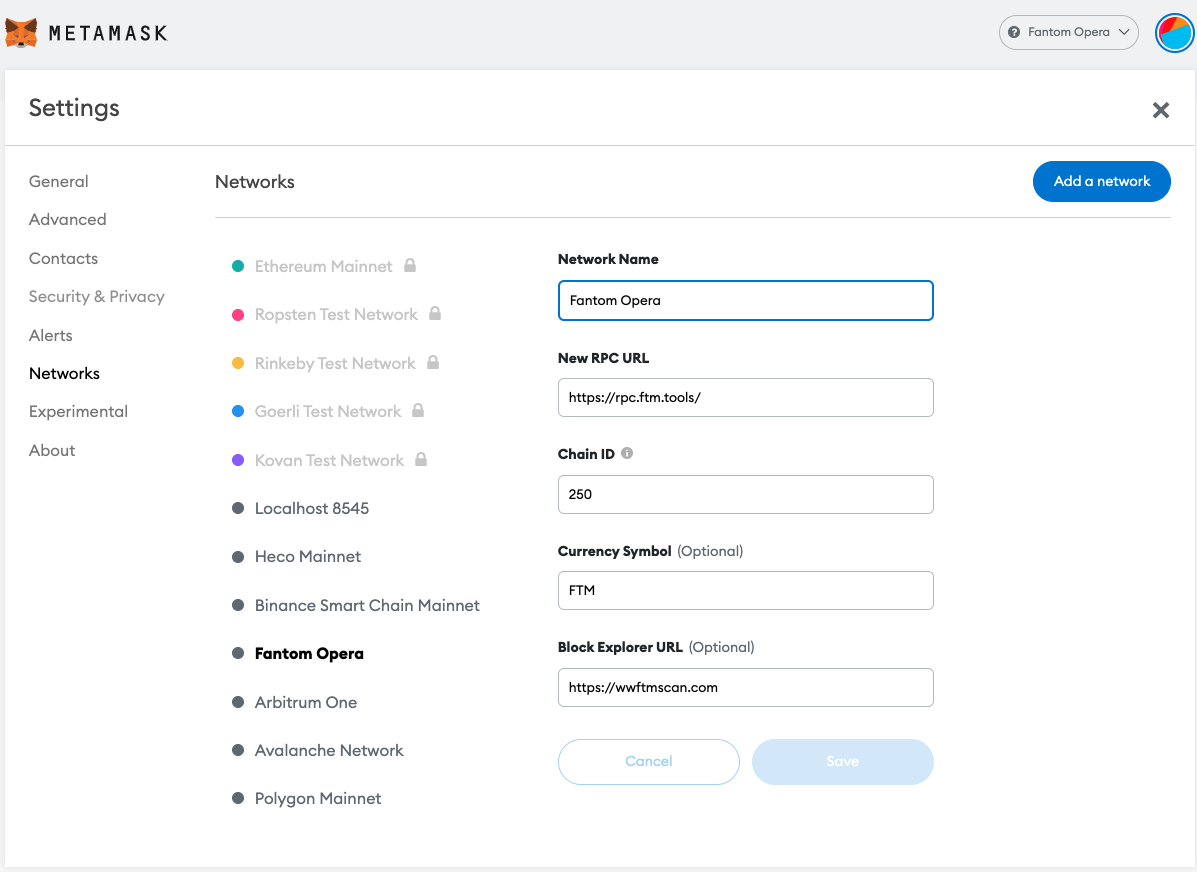 Bridge Tokens onto Network:
In order to operate between networks you'll need to use a bridge to move tokens between one another, Fantom is no different.
Using Ethereum native tokens on Fantom for example or any other network requires bridging and to move back as well.
There are several protocols operating bridges from major networks to and from FTM. Here are two:
Spookyswap https://spookyswap.finance/bridge
Multiswap https://multichain.org/
You'll be able to find guides and resources that'll walk you through the process if you're new to the concept. If not there are two solid places that allow you to onboard and offload to and from the FTM network.
Once you're setup configured and bridged over with your wallets and tokens you can start yield farming on Fantom.
Yield Farm Guide to Fantom:
TVL (As of Date of Writing): 513 Million
Audit Status: Audited https://resources.curve.fi/faq/security
Category: Multichain DEX
Curve is a decentralized exchange (DEX) liquidity pool on several chains including FTM made for efficient stablecoin trading. It is currently the largest DEX in TVL and offers farming on many chains. Don't sleep on this as it's currently a industry leader.
TVL (As of Date of Writing): 1.49 Billion
Audit Status: Audited https://www.certik.com/projects/spookyswap
Category: DEX
SpookySwap is one of the first Decentralized Exchanges for the Fantom Opera Network. First serving as a dex that allows users to swap between tokens similar to Uniswap on Ethereum and PancakeSwap on Binance Smart chain. Serving as an Automated Market Maker (AMM) it incentivizes users to provide liquidity to facilitate the activity of the trades on this protocol.
It's yield farms boast hundreds of millions of dollars of TVL with respectable yields and pairings between the FTM token and other pairings.
TVL (As of Date of Writing): 302 Million
Audit Status: Unaudited (Claims yes, looks to be on fork code based on Balance)
Category: DEX
Beethoven X is an automated portfolio manager, provider of liquidity, and price sensor which powers exchanges and automatic portfolio management of Fantom tokens. It's built on Balancer V2 as a fork and aims to roll in the next generation of AMM protocols on Fantom.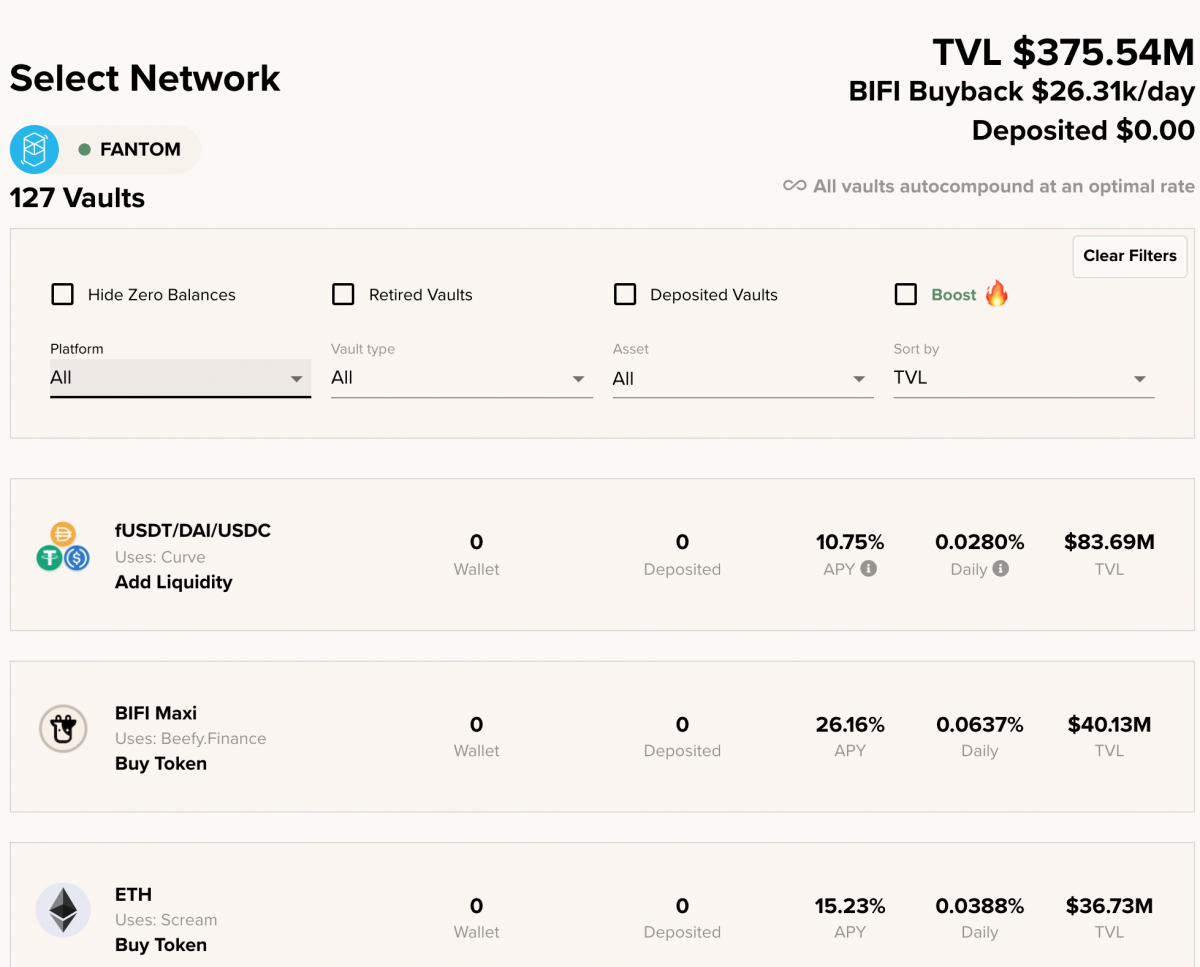 TVL (As of Date of Writing): 592 Million
Audit Status: Audited https://www.certik.com/projects/beefyfinance
Category: Multichain Yield Farm
Beefy Finance is a multi chain protocol that offers yield optimization strategies across different token pairings. Again allowing for it's users to earn interest that compounds on their crypto holdings across over 12 different networks including Fantom Opera.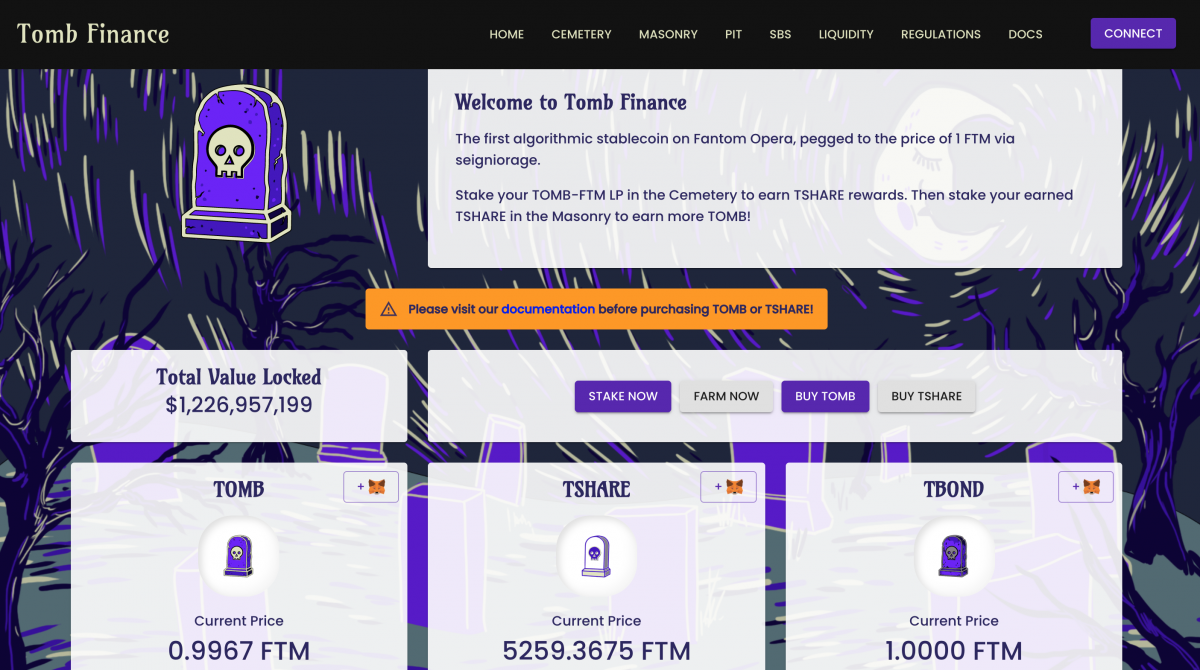 TVL (As of Date of Writing): 705 Million
Audit Status: Unaudited https://rugdoc.io/project/tomb-finance/
Category: Yield Farm
Tomb Finance is a DeFi platform on FTM which aims to create a token (TOMB) pegged 1-to-1 to FTM with high liquidity. It achieves this peg to FTM with advanced tokenomics to maintain this stable ratio.
Tomb Finance's platform offers a variety of products allowing users to stake and LP it's tokens to earn yield in the form of rewards.
At the End of the Day
Listed are a few of the most traveled and fastest growing farms on the Fantom network with some being cross chains that facilitate DeFi on several chains. Use this resource as a yield farm guide to start on FTM.
The growing amount of protocols available on FTM is bullish for the network itself. Don't sleep on this chain, it has a variety of options for your DeFi yield farming needs and has the potential upside to be captured as an up and coming blockchain.