2021 was a Pivoting Moment for Crypto Investments
2021 was a remarkable bull-run for cryptocurrency starting in October 2020. Cryptocurrency and blockchain technology investments are now accessible to everyone through Webull, Robinhood, Wealtfront, and many other platforms. It has never been easier to buy, sell and trade cryptocurrency.
Cryptocurrency News has been Unavoidable!
Mainstream discussion of crypto has been notable. Anyone who reads the news noticed this. It is impossible to avoid crypto in conversation, the news and economic discussions. The rapid increase in the cryptocurrency market cap has led to speculation that there is still significant volatility in the future of this sector. Policymakers and governments are making considerable development in both the understanding, as well as treatment of crypto. No other technology is developing faster than blockchain technology, DeFi and crypto.
Continued Growth Predicted for Crypto in 2022
That stated, it is the start of 2022 and time to make forecasts and projections based on the developments accomplished in 2021. Let's examine the most important Crypto predictions 2022:
NFTs Will Continue to Invade the Mainstream in 2022
NFTs are integrated into the mainstream, with billions of volume on Opensea in ethereum trading hands everyday, NFTs are here to stay. This may strike some readers as a bit of a reach. There is a lot of misinformation in the mainstream media as to how non-fungible tokens, or NFTs, work, as well as are valued. The most common debate is what their true worth are and if there is any utility for NFTs. With large companies, like Nike getting involved in NFTs, it's clear that corporate America is investing into blockchain technology.
NFTs Represent Ownership of the Blockchain, 'nuff said.
NFTs, at the truest type, represent digital proof of possession that is protected by an underlying blockchain. Similar to owning a token or actual cryptocurrency, NFTs are similar to "owning a part of a blockchain". It is irrefutable and immutable, but also easily transacted. Although this technical aspect is not as scintillating as watching prices for NFTs, this fact seems the future of NFTs for further mainstream adoption.
Stablecoins Will Continue to Soar in Market Cap
Stablecoins will continue to provide a use of cryptocurrency without the volitility. It is essentially money that has been "unbanked". Stablecoins seems to be the most practical way in which non-expert and mass-market adoption of cryptocurrency and DeFi will continue to flourish. The SEC report from the President's Working Team, stablecoins application raised by 500% between October 2020 to October 2021, as well as it does not seem likely that this rate of fostering will lower.
Another advantage of stablecoins, is the security that stablecoins provide, both in value, and in use for DeFi applications. This has enabled stablecoins to be utilized as a hedge against more speculative investments. Instead, and leading into the next factor of discussion, is that stablecoins, as well as various other cryptoassets connected to external assets, seem to stand for the next iteration of mainstream crypto fostering. We expect that stablecoin market cap will continue to increase alongside the entire crypto market cap.
Corporate Adoption of Blockchain will Increase
Cryptocurrency payment settlements are here to stay. In 2021, the adoption of cryptocurrency settlements by major organizations such as PayPal, Visa, and Mastercard has rapidly increased. This indicates that crypto will serve a purpose in everyday transactions.
Increasing Market Cap through 2022
Many appear to believe that Bitcoin will strike $100k, even Forbes. Some might think this is a conservative estimate! During 2021, Bitcoin did exhibit volatility, ranging from lows around $30,000 to an all-time high of nearly $70,000. Bitcoin loosing dominance will continue as well.
Reducing Crypto Transaction Fees with New Level 1s
It appears that altcoins and new "Level-1" cryptocurrencies will continue to boom as older cryptocurrencies, like Bitcoin and Ethereum start to show their age. Ethereum continues to harbor extremely high gas fees, while Bitcoin development continues to lag behind newer Level 1 cryptocurrencies.
The hottest level 1 cryptocurrencies are growing in part due to lower transactional costs and importantly, cross-chain compatibility. If crypto is going to participate in the mainstream, regular people shouldn't even know what blockchain their assets are hosted on. At some point this won't matter! Some of the hottest new Level-1s to learn about are:
Luna (LUNA)
Avalanche (AVAX)
Fantom (FTM)
Cosmos (ATOM)
Crypto a Hedge Against Increasing Inflation
Increasing inflation, will enable further purchasing and trading of cryptocurrency. According to Morningstar, many consider that crypto acts as a hedge against inflation. This is particularly important as the world continues to fight the COVID-19 pandemic and economy recovery continues.
Uncertainty with Possible New Regulations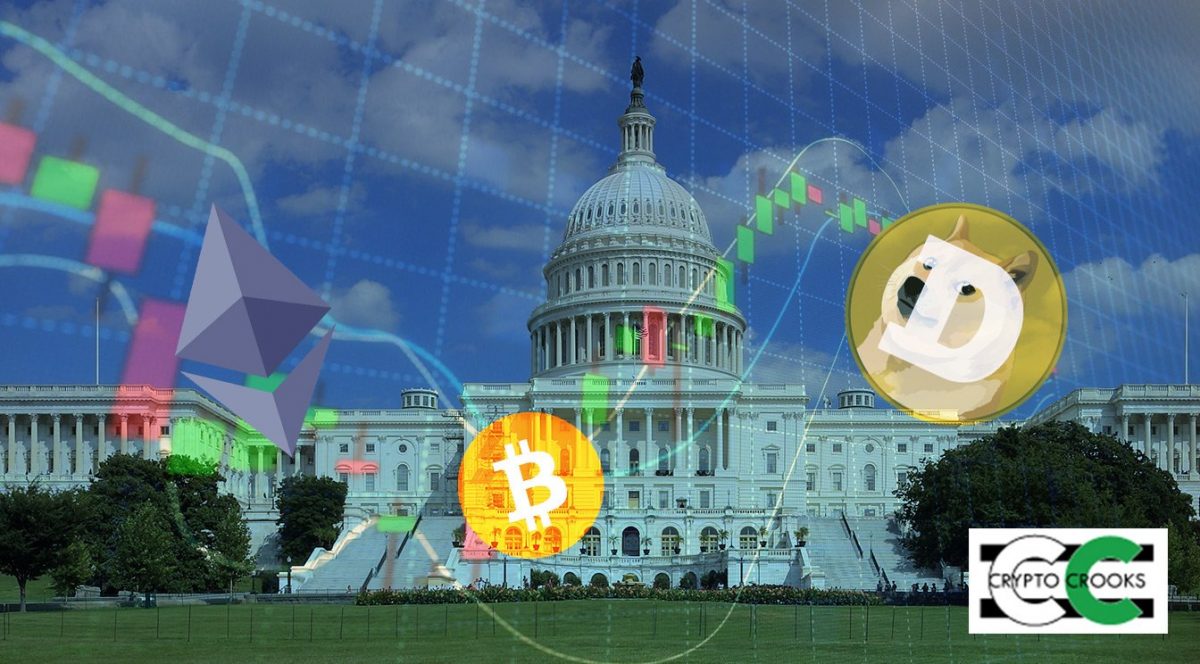 2022 is well-positioned to be the year that law, as well as policies, catch up to crypto markets. With increased attention on blockchain and crypto investments, the governments have made up their mind. Although it is still premature to tell for sure, it is clear that governments are closely watching crypto and ready to integrate new legal infrastructure
Crypto Predictions 2022 Look Bright!
Regardless of the specifics and lots of unknown variables, it is clear that the future of crypto for 2022 is bright! The mainstream will continue to develop interest and everyday people will continue to increase their crypto investment allocations proportional to total net worth.