It all started with Terra, the underdog blockchain that's been the talk of the crypto news lately. Luart promises to be a new NFT marketplace on Terra with a gamified marketplace. Even though it won't be Terra's first NFT marketplace, ie: randomearth, many LUNAtics believe that it will bring a new atmosphere and positive changes to Terra's NFT scene.
Say goodbye to a boring NFT marketplace
What is Luart?
Luart is a gamified NFT marketplace that will seamlessly facilitate NFT minting, exchanges and other operations on the Terra blockchain. With easy-to-use features and slick UI/UX, It aims to be the OpenSea on Terra and more!
Unique Features for Metaverse and Web 3.0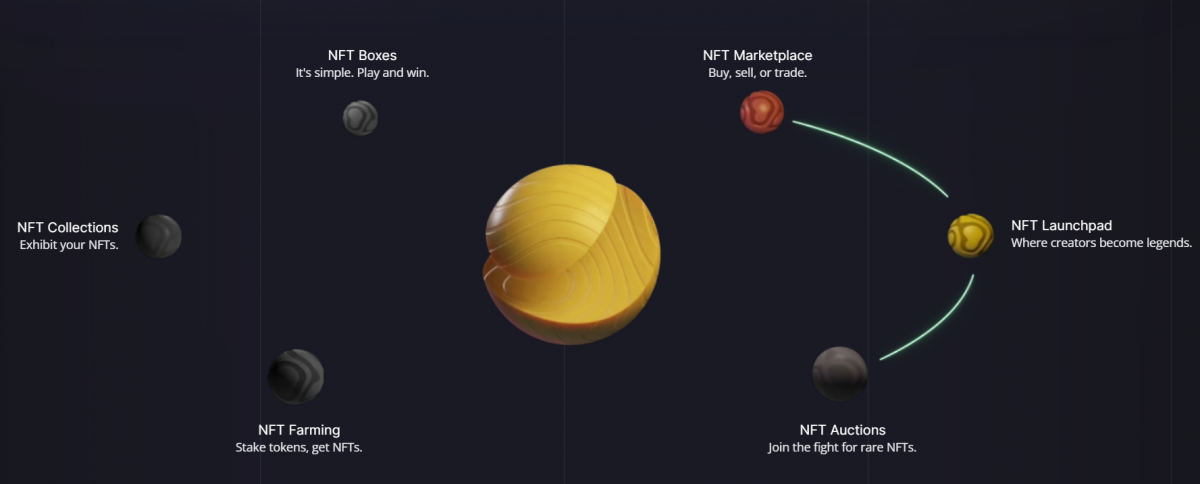 The keyword is gamification. They insist their gamification model will become a standard for marketplaces. Aside from aiming to be the best marketplace to buy, sell, launch and auction, they will also bring other unique features that have never been offered before on Terra. This includes DAO integration and special features that encourage users to be more active. The possibilities are endless, including gaming, lounges and integrations to metaverses. This will make it the web 3.0 app to build NFTs and user experiences on Terra.
The goal is to create more than just a marketplace. It plans to be the place to bring NFTs to life, interact with other participants and take place in events to encourage participation.
LUA Power
No gamified system is complete without a scoring system. LUA power is a token used to gain additional rewards. The scoring system assigned to users who participate in:
Trading and Holding NFTs
Purchasing Luart Boxes
Participating in exclusive events
Owning/Holding Luart Avatars
What's the benefit of higher LUA Power scores?
Tiered system for new NFT launches. The higher the score, the earlier the mint
Exclusive events, such as virtual exhibits
Luart will release more features/abilities for users with higher LUA Power scores.
$LUART Token Utilities
The $LUART token serves as the key-value accrual metric for the Luart platform. Besides participating in activities listed above, $LUART token stakers will be able to earn and win NFTs, as well as other incentives like early access to platform exclusive NFT launches. Further incentives will come to the platforms as partnerships grow with creators. The greater the size of an allocation to the staking pool a user has, the greater the incentives.
Leaderboard
LUA Power will determine the ranking on the leaderboard. Users at top positions will be qualified to receive the LUART token airdrops. This is an additional incentive to remain on this marketplace and not use others.
Boxes
Like gaming marketplaces, users have the opportunity to get rare NFTs in randomized packs, curated by the Luart team. Users will be able to buy boxes with $UST and have a chance to get rare NFTs. It also needs to note that:
Users will be able to buy boxes with $UST. The greater value of $UST, the rarer the NFT
Different level boxes will require higher LUA Power scores
Buying Luart Boxes will also be increasing your LUA Power
Avatars
The platform will be launching their own NFT collection which can be used as avatars on their platform. A few points for this collection include:
Only available to purchase through Luart Boxes
The initial launch will be 100 unique avatars and will be released more as time passed.
Can be used as avatars on the platform, such as exhibits
Future plans include delivering in-platform games
Cross-chain NFT Marketplace
Luart has a plan on bridging NFTs across multiple chains using the Cosmos IBC protocol. This will be their top priority after growing a userbase on Terra network and represents the next level of NFT marketplaces.
LUART First Launch
Luart just had its first launch with HellCats on 28th December 2021. The launch went 2 hours for presale and sold out on public sale within 30 minutes without any problem. This demonstrates that at people are interested in the platform and the launch pad was a success. There are many launchpads that have issues at first launch, this is not one of them!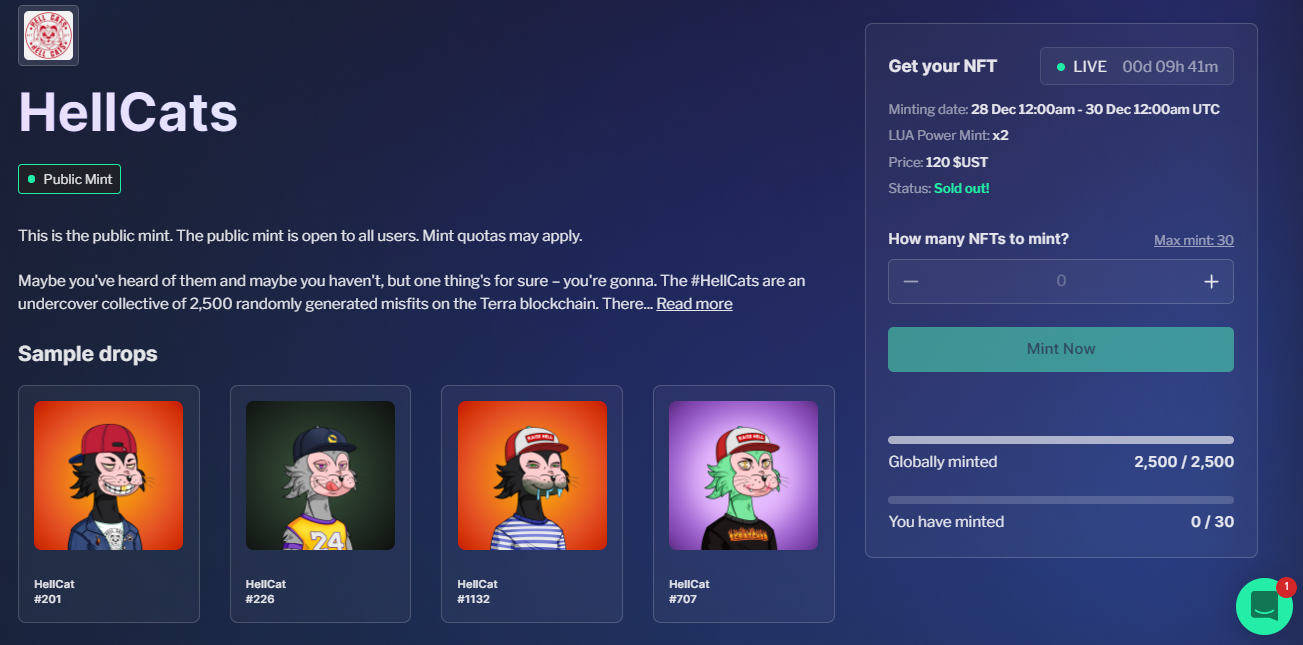 Luart IDO Launch
Luart is conducting two IDOs to raise initial funding to help market the project to gather new projects. The IDO is planned to take place on January 3, 2022 on starterra and thorstarter.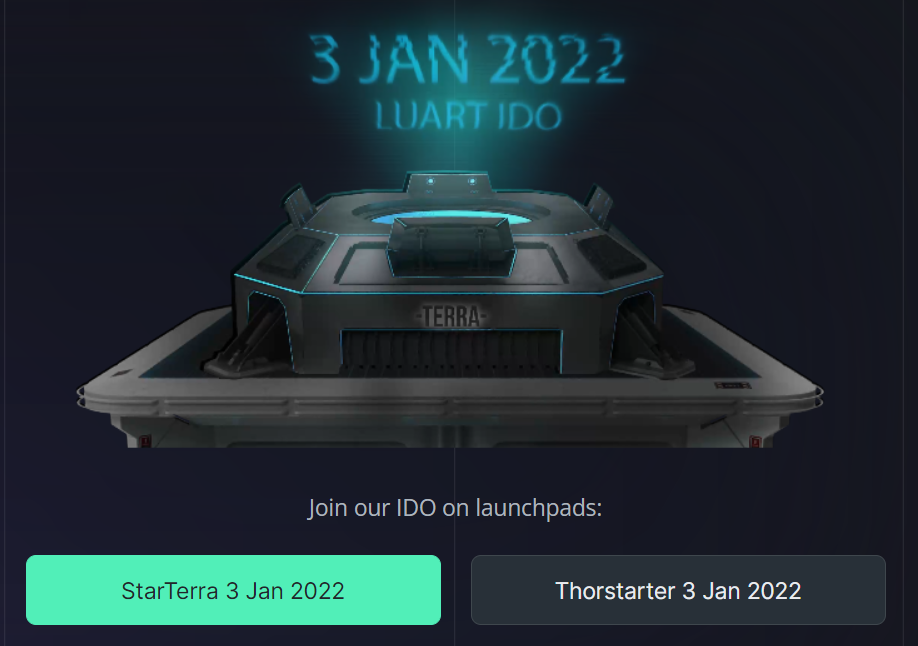 LUART Promises to Deliver on High Expectations
An easy-to-use UI aims to make NFTs accessible to the mainstream and add features to keep people engaged. These unique features pared with a smooth launch gives users a good first impression. There are still many upcoming features that users can use later as their platform grows. If they can deliver well the gamification as their promised, i can say that Luart will give a whole new experience and bring LUNA NFT space to the next level.
For more check out the Luart Litepaper and their Medium.