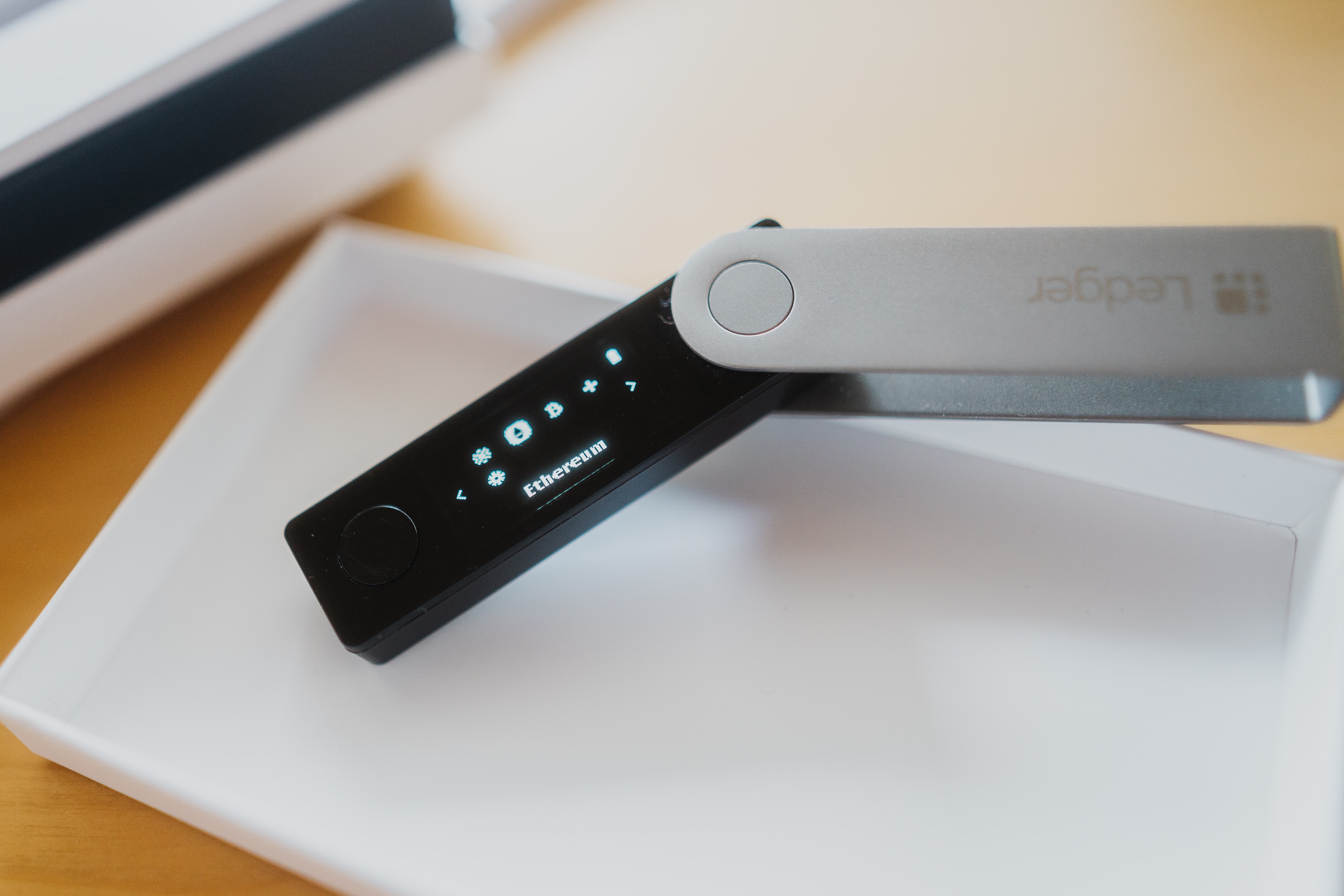 With the growing popularity and value of cryptocurrency, particularly Bitcoin, it is necessary to know where to keep Bitcoin safely away from the prying eyes of cyber criminals. Ledger, one of the world's most renowned hardware wallet manufacturers- the Ledger Nano S. I was tempted into buying it for myself, which I did, for the purpose of evaluating its performance compared to my TREZOR wallet. TREZOR just happens to be Ledger's chief competitor.
For us to understand the Ledger hardware wallet, we must first build an understanding of hardware wallets as a whole. Hardware wallets are the most secure way to store your Bitcoins as these tools offer a high level of security, keeping your bitcoins safeguarded against cyber theft. They can be connected to your computer, enabling you to transfer and receive Bitcoins without any danger or being hacked. Plus, you can also safely conduct transaction with other Bitcoin users. Even if the computer is sabotaged by malware, it is still very difficult to crack a wallet's security, which ensures your transactions are duly processed.
The Ledger hardware wallet provides maximum security and theft prevention. They do this by saving your private key and recording your Bitcoin transactions offline. Some hardware wallets also employ the use of a second screen, which is basically used to confirm a transaction taking place. This means you are insusceptible to cyber crime, owing to the fact that even if your computer is hacked, the perpetrator still needs physical access to the wallet before he can touch the currency.
Sleek and Durable Design
The Nano S is virtually the same size as TREZOR: small, compact and easily moveable. Keep it in a secure undisclosed location. As for the shape and build, the Nano S easily trumps TREZOR, with its robust metal casing, making it much more aesthetically pleasing. The metal also makes it arguably more durable than the TREZOR. So that favors the Ledger.
Function:
All hardware wallets, including the Ledger Nano S, function on the same principle. The wallet asks you to generate a PIN when you first mount it on your PC. This is to keep out "uninvited guests". After this step is completed, your device will provide you with a 24-word seed, which will be the base of your personal keys. A wallet that works on this principle is known as an HD wallet. It comes as no surprise that your 24-digit seed should be written down and kept in the safest place possible, simply because whoever has this seed can access your wallet, gaining control over your cryptocurrency. Do not make the mistake of thinking that your seed is safe if it is saved on your computer. A hacker can easily get hold of that code and leave your wallet dry – like taking candy from a baby.
Due to the sensitive nature of the numbers, I strongly recommend that you get a cryptosteel device to keep your seed safe. The hardware wallet is worthless if the seed phrase is discovered by malicious persons.
Two buttons on the Ledger are used for all functions. The initial set up is easy; it's the seed generation that takes time. The second screen plays a huge role in this process. In the case of a cyber attack, the hacker can gain access to your seed. However, the designed separation of the second screen from the circuit means that it is tamper-proof. In other words, only you can see the seed, thereby increasing the level of security that the Ledger Nano S employs.
Once the initiation stage is complete, you move on to the final stage i.e. the installation of an application on your Nano S that will enable you to easily manage your device. Your app will provide the interface to your device; which app you choose is based on your preference.
I have a considerable amount of expertise with a Chrome extension, which gives you access to the following utilities:
Your particulars and the details of your account.
Transfer Bitcoins from your wallet to that of others.
Manage incoming Bitcoins.
Manage your app and its settings. (Language, rates of currencies, etc.)
This app is pretty similar to the one that TREZOR uses, however, it is much more vibrant. The interface is easy to use, so don't worry about having to go through the user manual.
Moreover, the Ledger Nano S can incorporate Bitcoin wallets, in case you're not a huge fan of the Chrome extension interface. Some popular wallets include:
Bitgo
MyEtherWallet
Electrum
Copay
Ability to Store Altcoins:
The popularity of Bitcoin has reached an extent at which all other forms of cryptocurrencies are referred to as "altcoins." Not all wallets support altcoins, but the Ledger Nano S can incorporate a number of them:
Bitcoin
Ethereum / Ethereum Classic
Litecoin
Stratis
Dogecoin
Zcash (z-addresses are not supported)
Dash
and many, many more!
TREZOR however, has a much smaller range of altcoins it can support, namely Ethereum, Litecoin, Dash and Zcash.
The Ledger is one of the Best Hardware Wallets on the Market
The Ledger Nano S has one main competitor, TREZOR, which hails from a more established company. However, its wallet is trumped by the Nano S in terms of design and functionality. Perhaps the icing on the cake is the price difference between the two. TREZOR has a standing in the global market.: The Ledger Nano S is also another high quality product in the Hardware Wallet space.