What is Shiba Inu Coin?
Popularly known as the "Dogecoin Killer"; Shiba Inu is the ERC-20 Ethereum competitor to Dogecoin. With a market cap of nearly $27 Billion, many wonder how a meme could be so valuable. It emerged as a series of rival dog-themed cryptocurrencies in 2021, including DogeCash, Alaska Inu, JINDU INU, and many other clones looking to get in on the hype. For more on the modest beginnings of $SHIB, check out this article on Decrypt.
Shibu Inu comes from humble beginnings in August 2020 when it was created by an anonymous creator known as Ryoshi Inu. It served to be an ethereum-based meme coin latching on to the success of the dogecoin. It was purposely created to be a low-priced coin. This was the idea that everyone could buy billions of shiba inu without breaking the bank. It displays an image of a dog that inspired millions of people and visionary tech Entrepreneurs such as Elon Musk and Vitalik Buterin. The creator has stated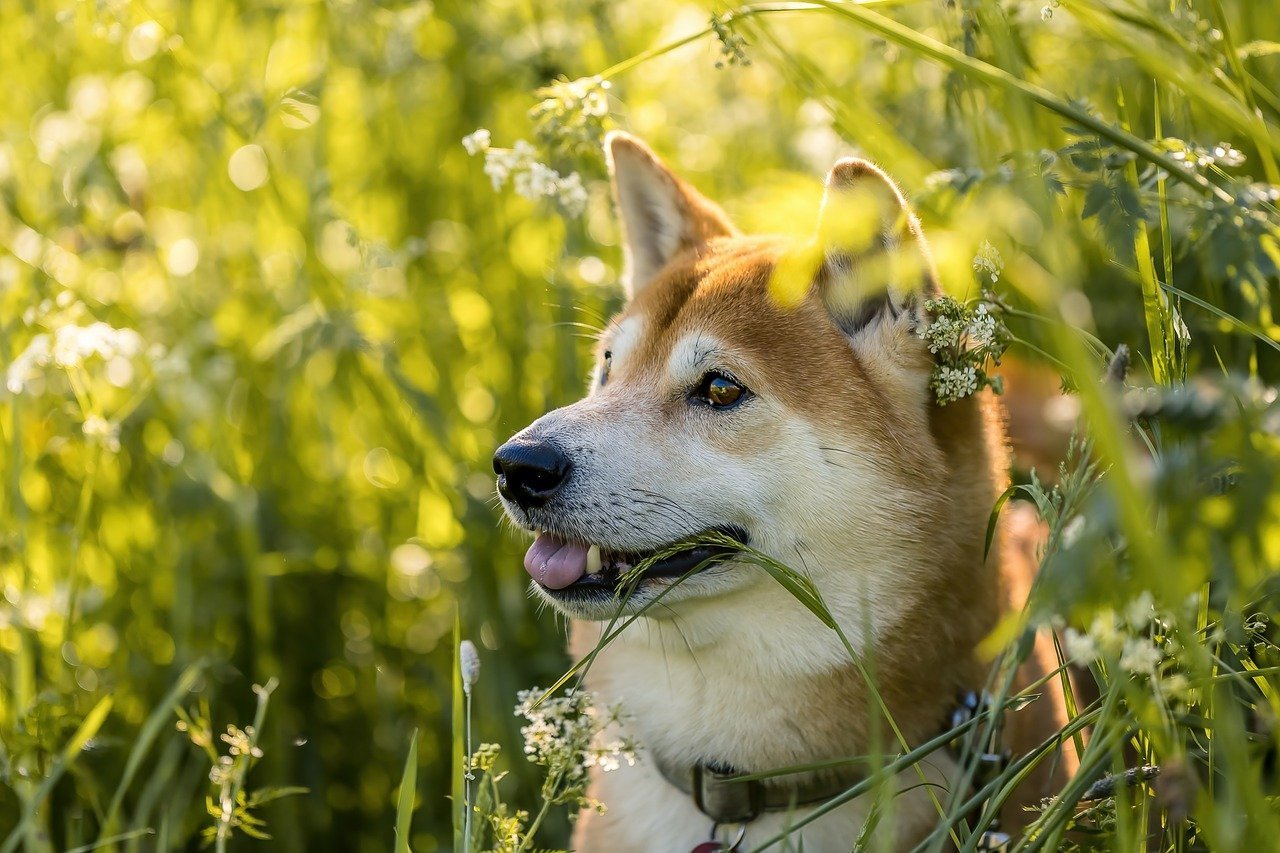 "Blockchain belongs to us. As the Shiba army, we are an organic organism, greater than any one man, movement or even nation-state."

Shiba Inu Creator – Ryoshi Inu
Shiba Inu Price Surges, fueled by Elon Musk Hype
Shiba Inu price was stable at $0.0000000000056 in August 2021, quickly rising to $0.00008685 in October 2021. This is a atmospheric 150,000,000% increase; even for crypto, this is an incredibly quick increase in value. This meteoric rise is due in part to genius marketing tricks and social media when Shiba Inu's website invites artists to make a cute image of a meme dog on the token. The Shiba Inu community is actively engaged in the NFT marketplace, furthering the hype and social media. NFTs are all about social media presence and engagement, Shiba Inu actively
On October 04, 2021, when Elon tweeted an image of Shiba Inu pup, the token price hovered at $0.000008482, which suddenly increased to $0.00003488 in price on October 07, 2021, just in 4 days. This price bull trend continued, and the meme token price soared to $0.00008719, an all-time high price, with a trading volume over $44 billion, as of October 28, 2021. It dropped to $0.00005292 on November 15, 2021.
Rapid Adoption on Worldwide Exchanges
On Friday, October 28, 2021, Binance announced the listing of open trading pair SHIB/DOGE on November 02, 2021. The value of Shiba Inu jumped 16% after the announcement of its listing on Binance, and the collective market cap worth of both raised over $70 billion on November 01, 2021.
US-based cryptocurrency exchange, Gemini, listed Shiba Inu token on September 17, 2021. After two days, the price of Shiba Inu increases by around 40%. Similarly, the meme-powered coin listing on the online investing mobile app Robinhood for trading is underway.
On November 12, 2021, CoinDX listed Shiba Inu for trading purposes. The company claimed that it is the first cryptocurrency on the platform that has crossed a valuation of $1 billion and allows its users to hold Shiba tokens in trillions. Beginners can invest as little as $50 up to millions of dollars.
Influencers' activity stimulates sentiments:
Meme coin's price movements link to the people's emotional attachment to the dog meme and activity or influencers on social media channels. For instance, Tesla's CEO Elon Musk and a tech tycoon displayed the image of his new dog, Floki Frunkpuppy. It quickly spurs emotional sentiments around Shiba fans and even spreads the trend on Twitter.
Record-Breaking Price Surge Makes Waves on Social Media
Similarly, Etherscan announced to achieve another milestone of crossing 700,000 SHIB holders. SHIB holders are rapidly growing to the #ShibArmy. Yahoo finance indicates that memecoins show no slowing down. The wave of record-breaking news inspires the shibu enthusiasts. Indeed, the leading meme coin will drive trading volume in future. It's brand and powerful image captured the hearts of millions and is still ranked as one of the top 20 largest cryptocurrency marketcap according to Coinmarketcap. Reaching it's all-time high of 12th largest on October 7, 2021.
Will the Hype Last?!
Experts at UK's Daily Express predict the Shiba Inu price will most probably hit $1 in the future. Bloomberg even speculates what makes it valuable. With all the attention speculation is driving prices higher. Whether that happens or not, is up to the market. All cryptocurrency is speculative and actual utility varies. However, cryptocurrency is going head-to-head with the world's banks to fuel the future of worldwide finance.