Coinbase Review: Regulations Tighten Demand, But Secure Users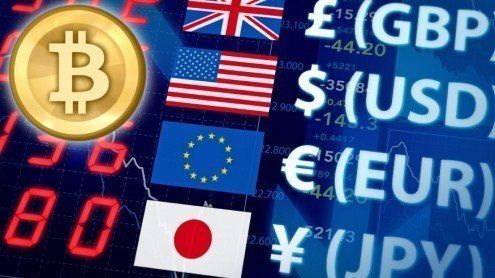 Coinbase Opens First Licensed Bitcoin Exchange in the US
San Francisco bitcoin startup Coinbase has just opened one of the country's first licensed bitcoin exchange. Coinbase may not be the very first registered exchange, but it's the first highly visible since due to the VC money backing it.
Bitcoins are created using high-powered computers that "mine" for the currency by solving complex mathematical equations. They are exchanged digitally either for currency, or goods and services. Ownership and transactions are recorded, anonymously, in a so-called blockchain, which reduces the risk of fraud according to backers. Bitcoin grew to prominence in recent years in part because of the ease with which it can be transferred.
According to Coinbase, its new exchange is backed by the New York Stock Exchange, and is approved for use in 24 US states, including NY and CA. Initially, the exchange will only be available to US users, but Coinbase's chief executive, Brian Armstrong, says he eventually plans to expand overseas. "Our goal is to become the world's largest exchange," he told the Wall Street Journal.
Coinbase already offered an online bitcoin exchange, a service that let you trade the digital currency for dollars and other fiat currencies. The new Coinbase Exchange is a much wider effort to bring added legitimacy to Bitcoin, a system that has often operated outside of government regulations. Last week, Cameron and Tyler Winklevoss announced a regulated exchange in New York called Gemini.
Coinbase has had a wallet service for some time now that lets users store their bitcoin, and it provides backend services that allow business to accept the digital currency as payment for products. According to the company, it now operates 2.1 million consumer wallets and it serves almost 40,000 merchants.
Last week, the startup received $75 million in new funding, the largest funding round so far for a Bitcoin company, bringing its total capital raised to $106 million. The NYSE invested in Coinbase during a $75 million round of fundraising. Other investors include USAA Bank, the venture arm of Spain's Banco Bilbao Vizcaya Argentaria SA, former Citigroup Inc. CEO Vikram Pandit and former Thomson Reuters Corp. CEO Tom Glocer. Venture backers include Draper Fisher Jurvetson, Andreessen Horowitz and Union Square Ventures.
With its new exchange, the startup will take a 0.25 percent cut of most transactions and waive fees for the first two months. The outlook in this coinbase review is positive, despite it's shortcomings.