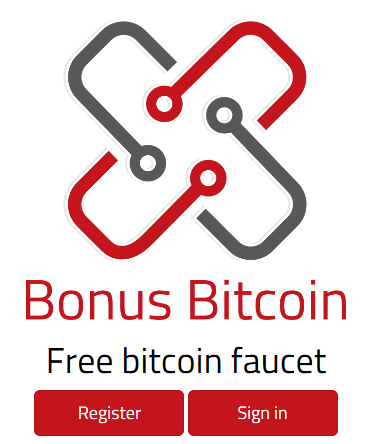 Bonus Bitcoin Review: Is it the Best Bitcoin Faucet?
The saying "buy low, sell high" is more applicable to bitcoin now than ever before. With the value of bitcoin falling below $5000 for the first time this year, now is the time to invest. But why invest your hard earned money? Have you ever met someone who turns down free money? I sure hope not! Well there are ways to attain free bitcoin without spending a dime and it's called faucets. There are plenty of faucets out there on the interwebs and multiple articles explaining how they work, but which one is the best?
Earn Free Bitcoin with a Free Bitcoin Faucet
Which one isn't a scam? Crypto Crooks has a fantastic article about Freebitco.in, which I use all the time, but it won't net you a high yield per click (currently the most common claim amount is only 19 satoshi per click), and it only allows one click per hour. I have started to use a website called Bonus Bitcoin (part of the Coinpot network) and my time is much better spent. The current average claim per click is 40 satoshi!! And you can click every 15 minutes!! That gets you over 8 times more per hour than Freebitco.in. Now don't get me wrong, the most efficient use of time is to claim from several different websites, thus, I claim from a multitude of faucets every hour. So if this hasn't persuaded you to start using BonusBitcoin.com, then keep reading to find out the ins and outs.
I won't go into the details of a bitcoin faucet in this article but basically websites will give you a certain amount of bitcoin for completing a captcha and clicking a button. BonusBitcoin.com is one of these faucets, and in my opinion, the most "worth it." Before anyone asks "is it a scam" or "will I get a virus", note that I am not affiliate with nor do I receive compensation from Bonus Bitcoin. Also note that I have not had any scam or virus related problems when using Bonus Bitcoin.
Now to explain the different ways to earn bitcoin using Bonus Bitcoin. The first being:

How to Claim Free Bitcoin with Bonus Bitcoin
Faucets were created in 2009 to send people free bitcoin to encourage it's use. Nowadays this has become more expensive to do, so there are bonus bitcoin review in 2022.
The main way to earn bitcoin from BonusBitcoin.com is by using the free bitcoin faucet. This is done by completing the Recaptcha and clicking the big red "claim" button midway down on the main page (ads take up a significant part of the website's real estate, see articles explaining how faucets work). As mentioned earlier, the current average claim amount is 40 satoshi. This value changes with the value of bitcoin (eg. if the value of bitcoin increases, the average claim amount will decrease). Under the "claim" button is a link to "change your claim settings." The settings include 1. an alarm to notify you when you can claim again and 2. a check box to customize the claim amount. The two options for claim amount are to claim the current average amount (40 satoshi at this time) or to claim a random amount up to 5000 satoshi. I tend to claim the average amount because I am guaranteed to progress inverse proportionally to the value of bitcoin (if highschool math terms haunt you, this simply means it's predictable). With the option to claim a random amount, I tended to receive roughly half of the average for each claim with an occasional large amount.
Bonus Bitcoin is a Free Bitcoin Faucet
Bonus Bitcoin rewards its active users with a 5% daily bonus for a total 72 hour earnings.
For example: using the Bonus Bitcoin free bitcoin faucet for three days in row results in earning 900 satoshi over the 72 hour period, Bonus Bitcoin will credit me a bonus of 45 satoshi (5% of 900) at the end of this three day period. Now let's say I claimed 200 satoshi on the first day, 0 satoshi on the second day, and another 300 satoshi on the third day (total 72 hour period), Bonus Bitcoin will credit me 25 satoshi (5% of 500) at the end of this 72 hour period. This bonus is calculated at approximately midnight (UTC) for the previous three days. This process repeats each day if you continue to claim from the faucet. The best part, Bonus Bitcoin automatically credits the 5% directly to your Coinpot account! No need to do any extra clicking.
It is one of the highest earning bitcoin faucets still in existence!

Coinpot Tokens
The last way a user can attain cryptocurrency by using Bonus Bitcoin is through the Coinpot partnership. Coinpot has developed its own currency called Coinpot tokens. (edit:: coinpot is now shut-down) Each time a user claims from the Bonus Bitcoin faucet, 3 Coinpot tokens are credited to the user's account. These can later be converted to the cryptocurrency of your choice or withdrawn. A future article will delve deeper into the Coinpot word of cryptocurrency.
So there you have it, three different ways BonusBitcoin.com can earn free bitcoin. I have been enjoying its benefits for over 6 months now and have no intention of slowing down. Now that the value of bitcoin has dropped below $5000, the average claim amount has increased. It's a better time than any to keep clicking those faucets and might as well get a bigger payout with BonusBitcoin.com.
Thanks for taking the time to read my first article here. Please leave me your feedback in the comments below and let me know if you would like me to write more.
What are you waiting for? Sign up to earn bitcoin risk-free today with the button below:

Bonus Bitcoin is one of the Best Bitcoin Faucets
Features -

6/10

Ease of Use -

8/10

Reliability -

9/10
Bonus Bitcoin is one of the Best Bitcoin Faucets
Features 6/10
Binance is designed for beginners, therefore it has limited trading features. It only offers basic buy and sell for Litecoin, Bitcoin, Bitcoin Cash, and Ethereum; but the accounting tools are unparalleled.
Ease of Use 8/10
Ads are a big annoyance of mine, especially if claiming bitcoin at work. Pop-ups are typically blocked by most browsers, but what do you expect for free bitcoin. Faucets are able to give bitcoin for free because of the advertising revenue.
Reliability 9/10
In years of using Bonus Bitcoin, the site hasn't gone down once for me. We give it a 9/10 because a minority of the users report problems.