Paypal's "Partnership" with Bitcoin is a Marketing Sham
When PayPal announced bitcoin in a promotional video, the internet has been trying to decipher their intentions. With one of America's largest marketplaces announcing they will allow ebay users to accept bitcoin through PayPal, most people herald it as a new segue for the currency. But enthusiasts like us know, bitcoin will continue to be a niche market, as there is no true reason for most people to use it. Just like it took Twitter and Facebook many years before exploding in popularity, bitcoin will have a similar issue with attracting the mainstream and keeping them locked in. Although this seems unlikely, from our perspective, bitcoin is a form of investment, as well as a potent technology that has the most promise (in my opinion) in developing countries.
PayPal's integration of bitcoin will allow a larger demographic to be exposed to the ease-of-use and power of the currency. Can there be a clear winner with Bitcoin vs PayPal? Probably not. Hopefully, this will change peoples' minds about bitcoin as thousands of merchants accept it, but what has PayPal presented in the past that made it popular? How can it compare with bitcoin, and are there any problems in integrating the two?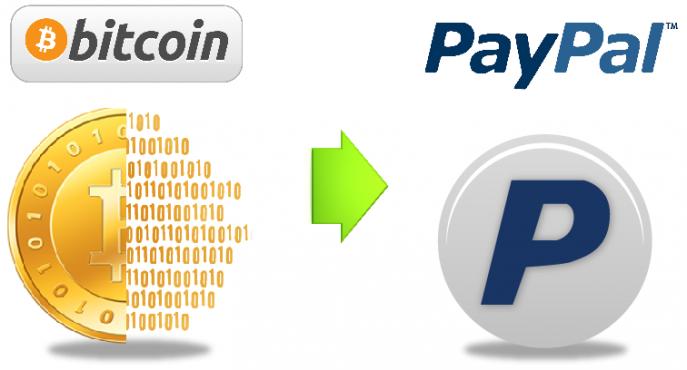 Paypal has Complete Control of Your Money
PayPal, as a payment processor, has the opportunity to freeze your funds at any time, or even, seize them without warning. This happened recently when I sold some bitcoin mining contracts (Cex.io, now defunct mining operation) on eBay. It seemed like a good idea since the markup people were paying for bitcoin mining voucher code over PayPal through ebay was tremendous, curiosity killed the cat. After listing mining contracts for bitcoin via a CEX.io voucher code, someone quickly bought it "buy it now". It confused me why they would pay so much more for something that was already very cheap (1 ghs was roughly $0.70 at the time), while the person paid more than $2 for the voucher code. Even though Ebay let me list it for free.
After the incident, we could never recommend anyone using PayPal or eBay for bitcoin related listings (buying or selling). Since PayPal does not protect electronic goods (bitcoin mining contract codes), it is reasonable enough to assume that anyone selling bitcoin on eBay could be a scam. In our case, we lost money because a hacked account bought our voucher code, which we were not reimbursed for, by ebay or cex.io. We believe we could try to sell paper wallets through eBay, but will probably
Transferring Funds
PayPal allows users to transfer money instantaneously from one user to another. The fees for this varies depending on the amount of money and the reason for sending funds. I use PayPal to transfer funds to friends all the time, since it is free and widely used. The problem with Paypal arises transferring goods as well. PayPal is easily slanted towards the buyers since their money is more securely protected in the case their product is not as advertised, or never delivered. Paypal only covers certain items, and has restrictions with fees and how the item transfer is recorded. For the seller, they are protected only in certain scenarios. 
Transfer of Funds Protection
PayPal clearly has an upper hand here in some extent, due to the relative security of the PayPal/eBay partnership, the buyer and seller are protected from fraud (read: in most cases) In the case of purchasing and selling physical items PayPal and eBay have a large market share of facilitating these types of transactions. However for digital goods in this case specifically, bitcoins, the protection is not as strong on the side of the seller, as was our experience.