This is what a bitcoin mining accident looks like.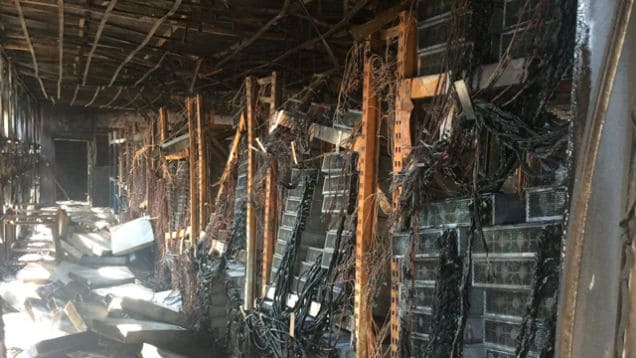 A bitcoin mining facility in Thailand has been destroyed in a massive fire this week and foul play has not been ruled out, according to a local source.
The 5-megawatt farm was operated by mining cooperative Cowboyminers and primarily relied on Spondoolies-Tech and Innosilicon hardware, with some additional miners from BitFury and Gridseed.
According to Coindesk Cowboyminers was formed by a group of European expats living in Bangkok, who tried to maintain a low profile, but at the same time operated a relatively extensive mining operation.
Details of the fire are hazy, though local media reported flames raging through a warehouse full of servers near Bangkok on October 14. This week, a photo of the devastation popped up on the forum BitcoinTalk, which identified the facility as one owned by the mining operative
Both Cowboyminers and Spondoolies-Tech, the company that made much of the mining hardware in the warehouse, have popped up in the BitcoinTalk thread to discuss the fire. It seems like no one was hurt, but the equipment was uninsured, so tough loss.
What we still don't know is what started the fire. Cowboyminers denied that the electrical wiring caused the fire.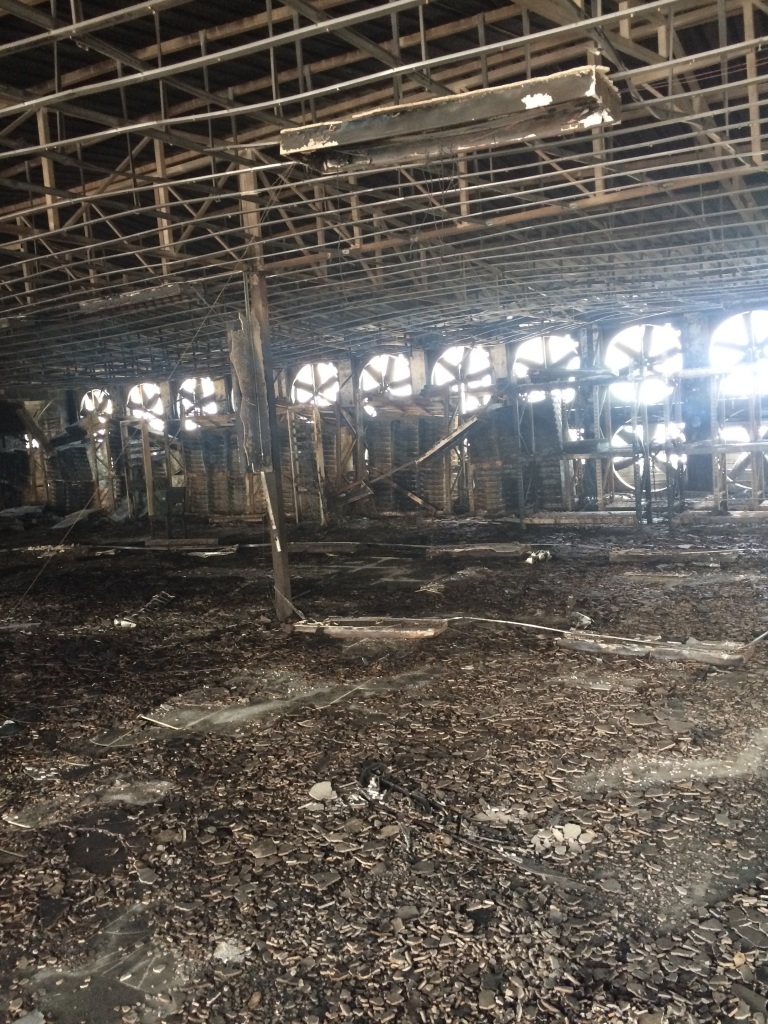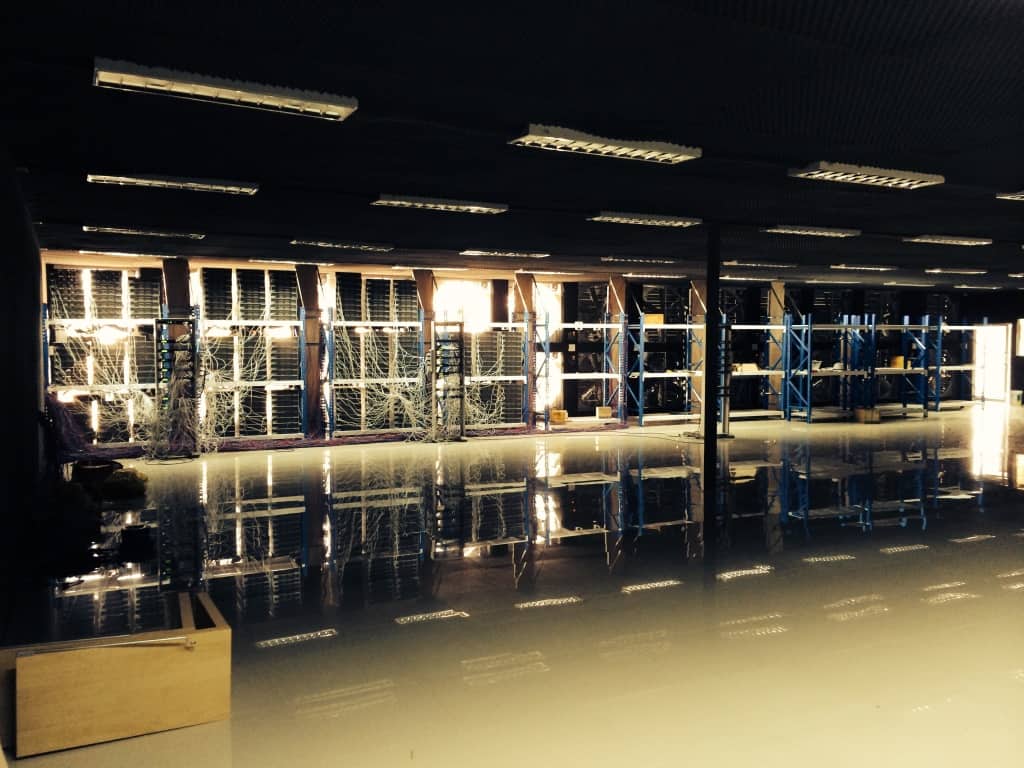 A photo of the facility before the fire. BitcoinTalk
In any case, the fire highlights the possible pitfalls for any Bitcoin mining startup. Bitcoin mining's appeal is its relative simplicity—you just need computing power. But setting up a facility is more complicated than throwing a bunch of hardware together in a room.
Every detail of the traditional data center is designed with cooling in mind, from the placement of vents to the hot aisle/cold aisle layout of the equipment.
Regardless of how the fire started at the Thai facility, it clearly spread, possibly because of a flammable acoustic foam. A traditional datacenter would have also had sprinklers—or in fancier iterations, gas fire extinguishing systems—that detected smoke or heat early on to minimize the damage. Of course, these systems don't come cheap. Bitcoin mining accidents are a risk operators run when mining on a large scale.
Mining for currency on expensive hardware may no longer involve people, but it still does involve monster machines—machines that are very expensive and very destructible.