What is "CryptoCrooks"?
Cryptocrooks was started as a blog to introduce people to cryptocurrency, primarily Bitcoin, in 2014. Our interest in Bitcoin started at the Bitcoin Center and has flourished ever since. We knew Bitcoin was going to be the future, now we had to do our best to get the word out. Thus, CryptoCrooks was born. To prevent newcomers from getting scammed.
We read crypto news from multiple sources, research social media, and inject our own experience to bring a trusted, valuable opinion. Our collective wisdom contained by self proclaimed bosses to enlighten those that seek enlightenment within the best of our abilities. In this case specifically in the context of "Crypto Currencies" such as Bitcoin.
Independent Bitcoin News and Reviews
Our purpose is to appeal to dedicated cryptocurrency enthusiasts and newcomers alike
The Cryptocrooks brings you the most important news, the best bitcoin reviews, brilliant websites, ingenious apps, and reveal devious scams. We work to share our personal experience, independent opinions, and consequential thinking to the wild west of the bitcoin world. We hope that bitcoin investments will be seriously considered and help to educate investors with instructions on how to safely invest bitcoin across the internet.
What is CRYPTOCROOKS? Who are they?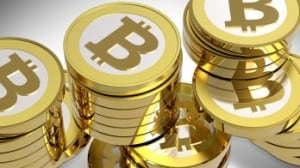 We regard cryptocurrencys as a currency in a solely technical sense. Although it has since been defined as property by the US Government. Whether it's classified officially as property or regarded as currency this website was created as a information compendium of all pertinent things bit coin.
Cryptocurrency Interest is Rapidly Rising
Cryptocurrencies are more than a currency. They have the ability to alter the future of economies, transactions, and property.
What do the Cryptocrooks cover? How do I use this site?
Sign up for our newsletter, for the rare email (don't worry we don't pay for mailchimp so you won't get daily updates), or just keep coming back to the site. Anyway you get to our site, we hope you'll appreciate your stay, maybe you'll leave feeling more hopeful or even more pessimistic about the state of cryptocurrencies.
Bitcoin 101 – For those new to Bitcoin
We want to welcome you to Bitcoin with open arms. It may seem convoluted, complicated, and unnecessary at first, but eventually Bitcoin will grow on you. We like to think of Bitcoin as not only a financial investment, but a chain of cultural changes sweeping the world. Bitcoin may be used to buy things, but it can be used just like money, except it doesn't sit in a bank.
Bitcoin News – Unbiased, independently sourced, neutral cryptocurrency news
There are many people making bitcoin news generators everyday, this floods the internet with re-hashed news. We take the technical headlines, combine opinions and share the most important tidbits with you, so you can stay on top of everything bitcoin, altcoin and cryptocurrency.
Bitcoin Reviews – The meat of the site
We test everything we review. We have no sponsors, so no articles are biased to sell products! Pure and unadulterated!
With thousands upon thousands of quality (looking) bitcoin websites and services, how do you know which ones are scams and which ones are worth the time to know and understand? We cover everything from bitcoin exchanges, bitcoin apps, websites, and anything else we find worthy of a review.
Bitcoin Investments
Why should you care? Well, by harnessing the information contained within this space about the up and coming disruptive technology of crypto coins you can be on the forefront of a revolutionary technology that can be used to ultimately enrich your pockets. This is a journey to be shared by the creators of this website and it's user base.